Cherry Burl Console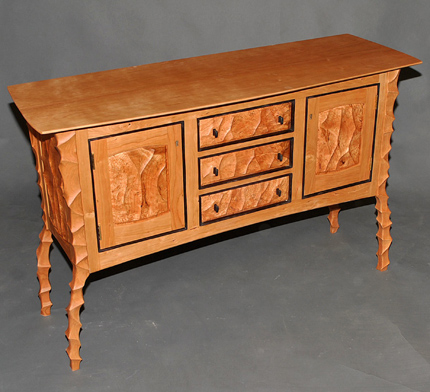 A sculpted case piece of cherry, curly cherry and wenge.
In each cabinet is a adjustable corner shelf. This piece is 50" x 34" x 20".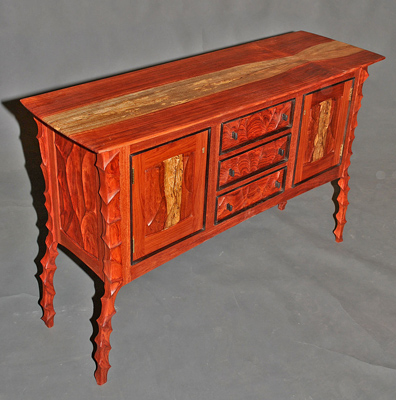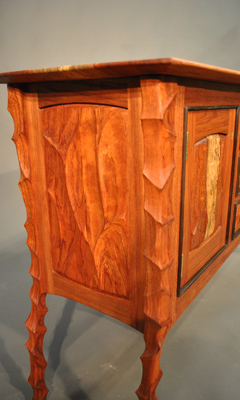 Another sculpted console cabinet of bubinga and wenge.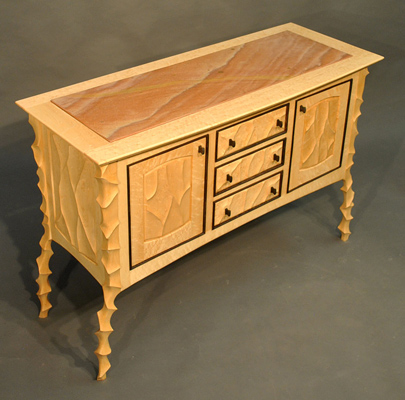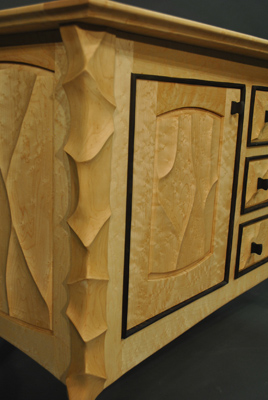 A similar sculpted console of birdseye maple, stone and wenge.
The sandstone is inlaid into the top.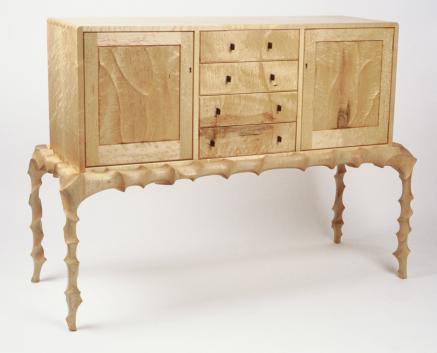 John Wesley Williams
Designer - Craftsman
360 Pleasant Lane
Renick, WV 24966
Telephone: 304-497-3896 / Cell: 304-646-3829
E-mail: john@johnwesleywilliamsfurniture.com
---
---

Home | Personal Statement | Awards | Galleries | Exhibitions | Archive
Desks & Vanities | Tables & Beds | Cases | Recent Commissions and Completions


Content of these Web Pages is Copyright ©2003 by John Wesley Williams
Written Permission is required prior to reproduction in whole or any part. All rights reserved.



Do you like the look and feel of this Web Site?
No-Nonsense Web Design is available at surprisingly reasonable rates from...
Art Glick dba Almost Heaven Electronics