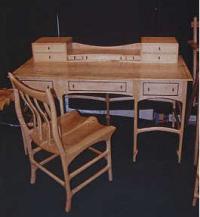 Baltimore Desk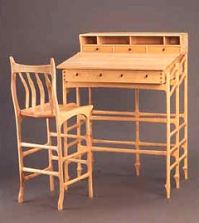 Stand Up Desk
Tall Desk
Click on any of the pictures to learn more about that particular piece

Desks are my first choice of pursuit as a designer. The array of possibilities are seemingly endless. My feeling is that we bring few expectations to the desk because it is a piece of furniture we are accustomed to being "assigned," to...

My desks are not work stations, though they work. They are the perfect combination of beauty and function that will cause the desk to become the focus of attention and the center of activity.

I build desks worthy and able of being passed on through generations, carrying with them the family history which you may want to eventually sand out but can't bring yourself to do.

Designing and building desks directs me to other pieces that derive their designs from desks, such as sideboards...